HEEF Silent Auction Sponsorship Opportunities
The HEEF Silent Auction is a great opportunity to support Native American Students and promote your business or organization! We have several sponsorship options available to fit your budget and promotional efforts.
Sponsor Levels
We view support from outside entities as vital to our work in supporting our Hopi children in their educational efforts. The clouds are also an essential part of Hopi life. Hopi farmers pray constantly for the arrival of clouds, as they are the bringers of rain that create moisture in the earth in order for the growth of crops such as corn, beans, squash, and melons. Clouds are identified by their color and are associated with each of the six cardinal directions.
Sakwa'omaw (Title Sponsor) - $10,0000 (1 available)
The Blue Cloud is associated with taavang, or southwest direction. The Blue Cloud is regarded as the most essential to Hopi life, as it represents clouds that bring rain for crops to grow and mature.
Qötsa'omaw (Premier Sponsor) - $5,000
The White Cloud or Gentle Rain Cloud is ceremonially associated with hoopangaqw or southeastern cardinal direction.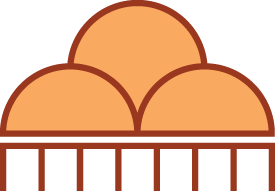 Sikya'omaw (Major Sponsor) - $2,000
The Yellow Cloud or Western Rain Cloud is ceremonially associated with kwiningyaq or northwest cardinal direction.
Heyapa'omaw (Supporter) - $1,000
The Low-lying Nimbus Cloud is a rare cloud and is associated with the Cloud People that visit the Hopi mesas.